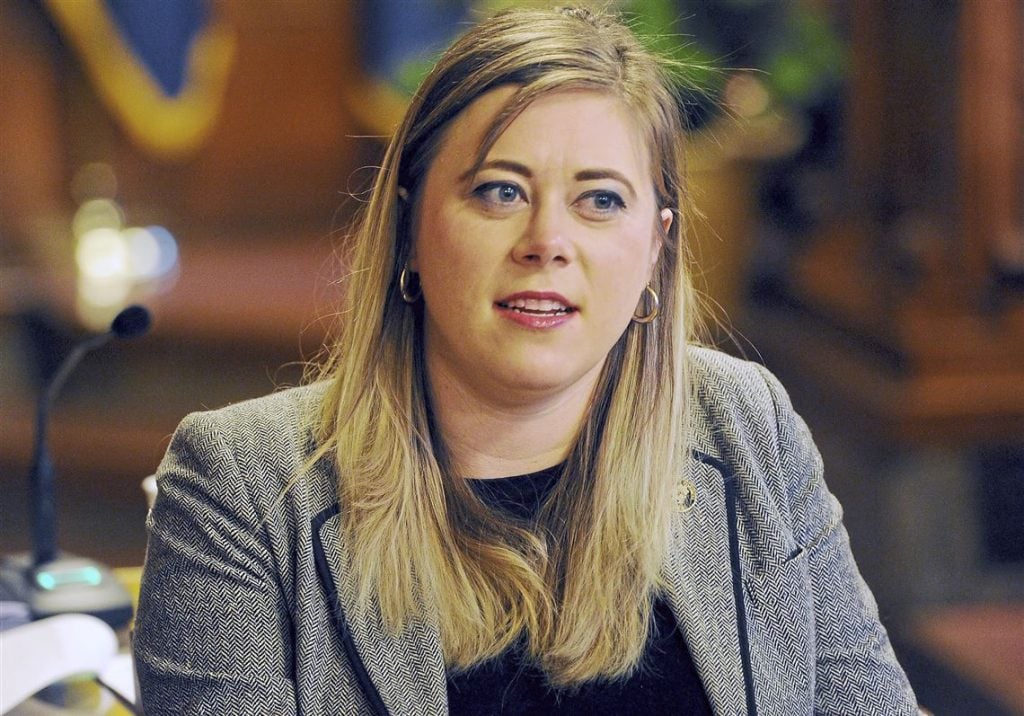 ReImagining Your Community
By Natalia Rudiak
Have you ever wondered how the ReImagine Appalachia coalition got started? Earlier this week, we invited the original on-the-ground organizers who shared how they inspired us to replicate their model on the multi-state level. Our "ReImagine Your Community" webinar (watch here) featured:
This panel shared with us their "ReImagine" model and toolkit, which can help you chart new paths for economic development in your community.
The big infrastructure bill passed by Congress last year offers billions of dollars to boost local economies – but with tons of competitive grants and complex guidelines, we now need to come together to do the work to bring this money home. (See what else is in the infrastructure bill here)
We believe that the work of Heather, Joey, and Joanne can help your town, village, or community plan, fund, and implement exciting projects in the clean economy, and we hope you take the time to:
---
​
Beaver County, in southwestern Pennsylvania, features the Ohio River along with the gently rolling Appalachian Mountain Range. Once dominated by the steel sector, the massive Shell Petrochemical Plant now dominates the local economic landscape.
Many community members wanted to explore practical economic development projects that created good-paying jobs in a sustainable way. Thus with funding and support from the League of Women Voters of Pennsylvania and Beaver County Marcellus Awareness Community, a series of visioning workshops were held in 2017. These workshops became the blueprint of a new roadmap for economic diversification in the County.
Nearly 70 people participated in the first "ReImagine Beaver County" Visioning session. Business leaders and civic leaders started off the event to get folks thinking big about what was possible.
This was followed by panel presentations with participants discussing and sharing their roundtable visioning responses to the question, "what types of sustainable developments would you like to see in Beaver County?"
On a giant map of Beaver County, break-out groups drew their ideas or wrote them on Post-Its that they affixed to the map; then a few members of each table reported out to the larger group. That process, the ideas it generated, and the wonderful positive spirit of the evening carried on to several other listening sessions leading to the Re-Imagine Beaver County visioning book that you can view/download below.
Six other regions in Southwestern Pennsylvania have replicated this model, and they are now convening throughout the year to learn about everything from economic impact studies to zoning rules. The goal is to make sure these projects never stay on a shelf, but have real world impact!
Appalachia has been prone to be a victim of the boom-and-bust economy but it does not have to be that way. The residents in Beaver County have shown that we can envision a future that takes into account our health, our environment, and the types of good paying jobs that will support our families. While envisioning what we want on the local level, groups such as ReImagine Appalachia will be fighting on the federal level to make sure these communities have the funds to executive their visioning plans. Check out the ReImagine toolkit for step-by-step instructions on how to ReImagine your community. Energy innovation, green chemistry and manufacturing, sustainable agriculture, riverfront recreation, tourism and more. the passing of the Infrastructure and Investments Jobs Act and an upcoming federal climate bill in the works, it's time to get to work.
ReImagine Appalachia's goal is to create a network of communities reimagining themselves, sharing best practices, challenges and experiences, identifying federal resources that can help make visions a reality, as they become available, and identifying gaps in resources we can take back to Congress.
Since the start of Re-Imagine Beaver County, we've seen ReImagine Turtlecreek, ReImagine Butler County, ReImagine Forest Hills—-will your community be next?