By Violet Affleck and Dana Kuhnline
Why do we carrot about the Farm Bill?
The Farm Bill presents a major opportunity to reimagine Appalachia – from food stamps, to farmers markets, to funding renewable energy, and flood prevention. It's possible it's bean a while since you heard much about it – the last one was passed in 2018. The Farm Bill needs to be reauthorized every five years – and it expires this fall.
The Farm Bill is what's known as an omnibus legislation: lawmakers bundle together policies, from entirely new proposals to bills that reauthorize and expand existing programs, and pass them all at once.
---
View and download the Bringing the Farm Bill to Your Farmers Market Toolkit here:
---
---
You won't be-leaf how influential the Farm Bill is!
Earlier this year we worked with dozens of partners across the region to develop our platform for a fairer, future-focused Farm Bill for Appalachia.
A strong Farm Bill for Appalachia is needed to (re)authorize food assistance programs to keep Appalachian families healthily fed. It could help shift the landscape of who can afford to purchase farmland and produce food, close existing labor-law loopholes to ensure that farmworkers and food processing workers are treated with the respect they deserve, and reduce both the short-term impacts of climate change (think flooding and soil deterioration) and lessen the region's long-term carbon emissions by making sure existing, popular programs have enough funding to meet demand.
---
Overwhelmed? Romaine calm. Lettuce help you!
Yes, there's a lot in the Farm Bill. But you can take it one bite at a time.
Your local farmers market – whether a few tables of produce or a major affair complete with live performances and non-food items like handicrafts for sale – is a great place to start!
As an existing community space where people are already committed to show up for local food culture, the farmers market is the perfect place to talk about the Farm Bill.
---
Turnip the heat! Kale your Representative or Senator to share your Farm Bill priorities
This August, Members of Congress will be traveling their districts, and they are looking for opportunities to talk to their constituents about the bills they care about. A lot of them will be eager to visit farms and farmers' markets and learn more about how the Farm Bill affects their constituents. Even if they already support some or all of our policy priorities, a market visit will help them justify those priorities when they get back to Congress.
---
Our new toolkit will help you celery-brate the Farm Bill at the Farmers Market
That's why we've created the Farm Bill at the Farmers Market toolkit. It's a step-by-step guide full of sage advice for everything from locating your nearest market to cooperating with market management and keystone vendors in the design of a fun, informative event that suits your community, all the way to contacting your members of Congress and local media.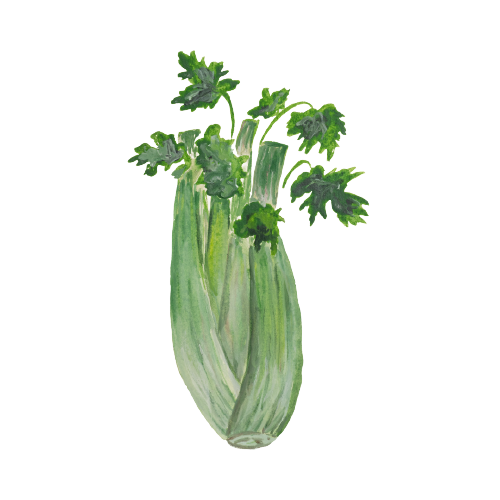 ---
Are you ready to broc and roll?
We wish you the best of luck planting the ~seeds~ of Farm Bill organizing in the rich, fertile soil of your local farmers market!
Download the toolkit here:
If you have specific questions that the toolkit doesn't cover, we've got you! Contact us via this form with questions or if you need some encourage-mint. And in the meantime, you can use our easy action tool to send an email to your member of Congress, so they're already thinking about the Farm Bill when you contact them about your event!
---
Ketchup with all our a-maize-ing materials!
---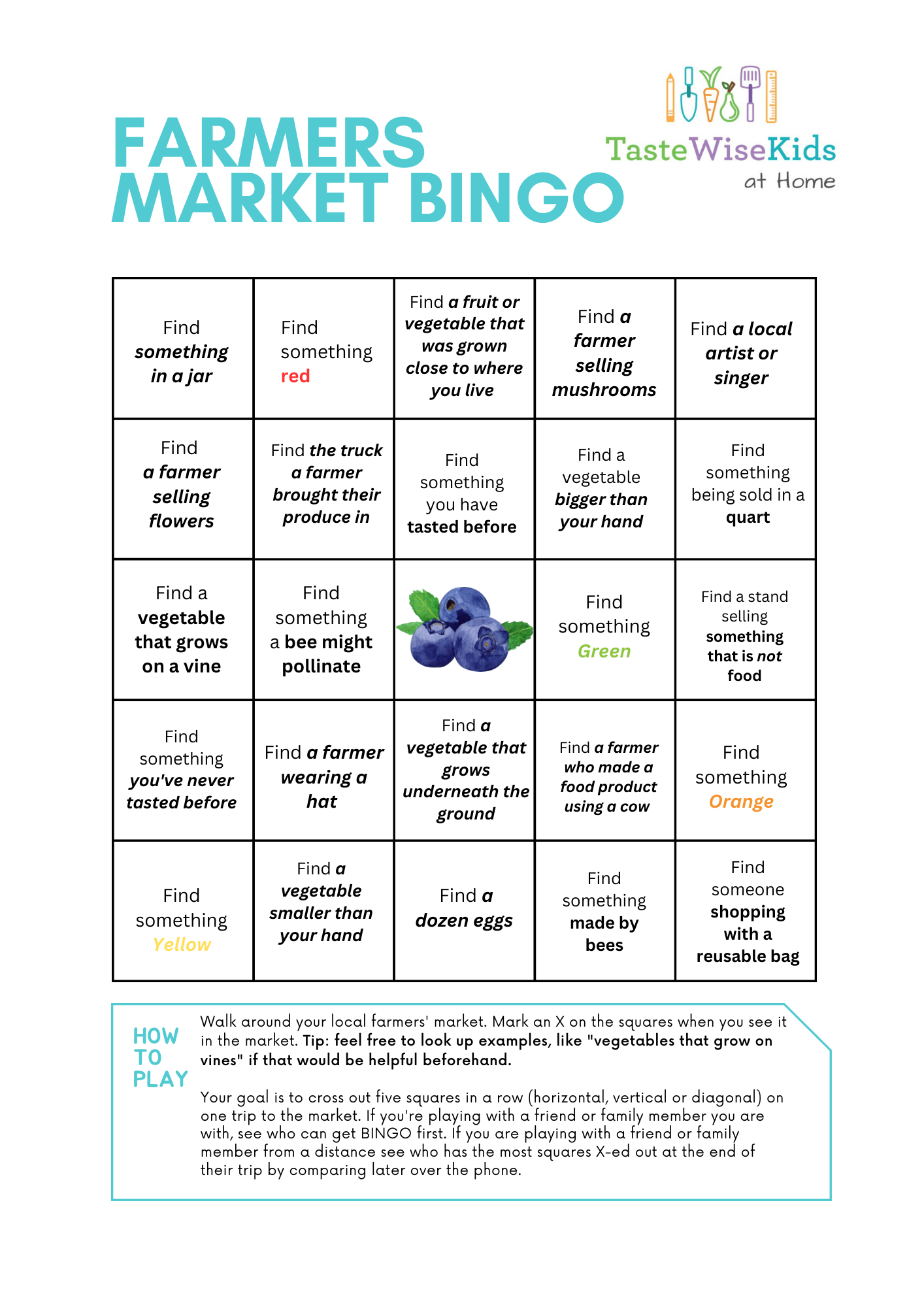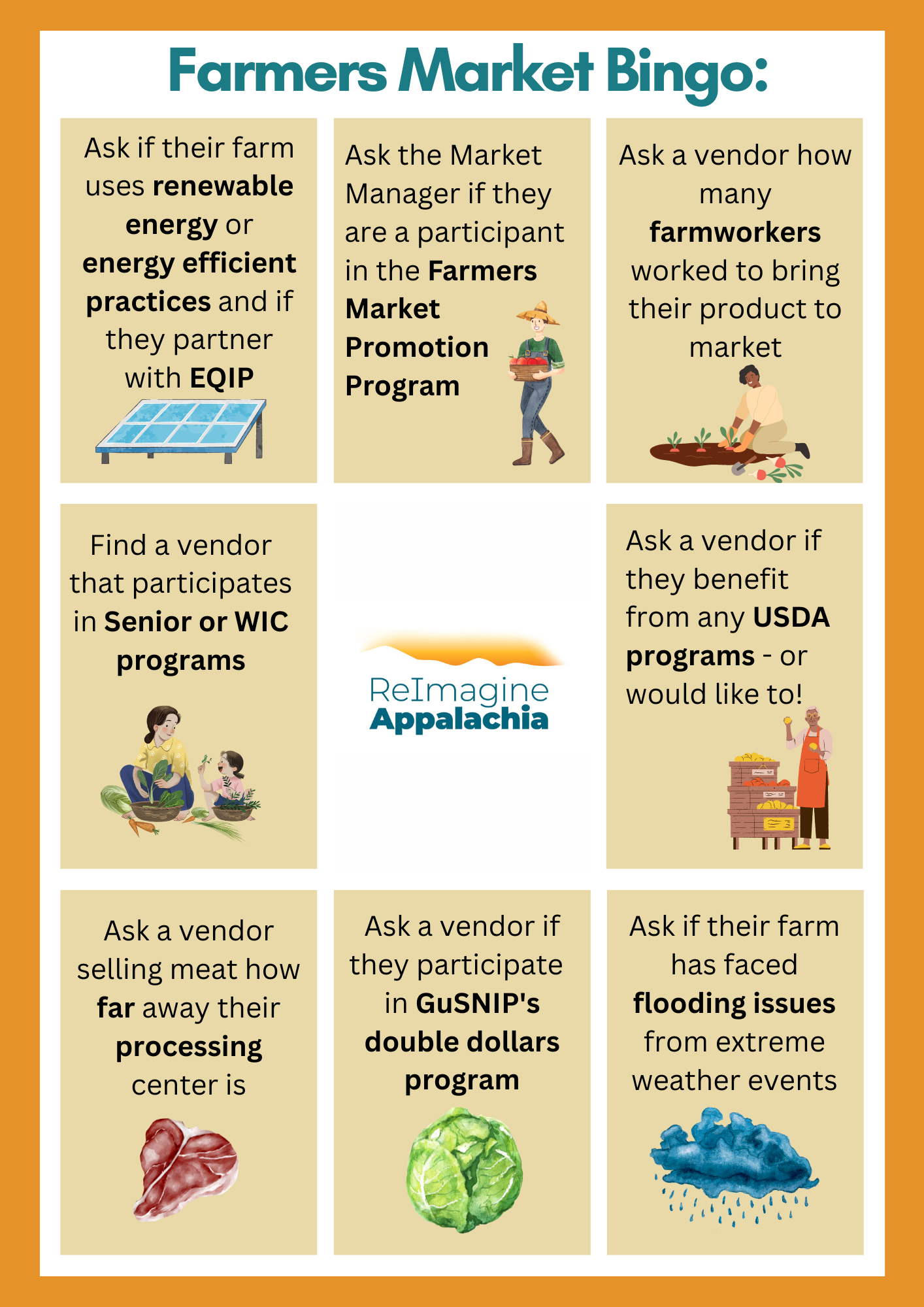 Here are some supplemental materials you may find useful:
---
---
Were all these puns too corny? In spore taste? We're just too excited to herb our enthusiasm. We even created an Appalachian Farm Bill Playlist:
---