Celebrating Appalachian Women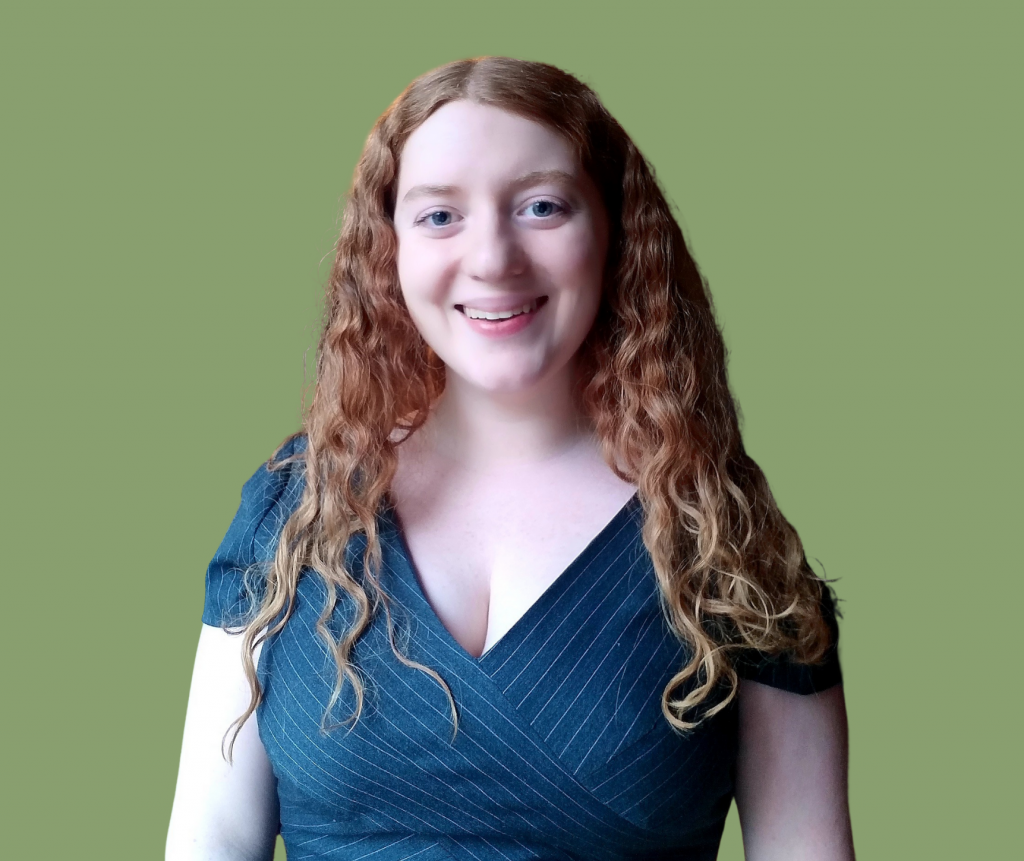 By Molly Updegrove
March serves as Women's History Month, a time to reflect on the courage of women in past generations and to celebrate how their efforts and bravery afforded women the opportunities and freedoms they have today. It is also a time to acknowledge the women who continue to fight for a more equitable and just future for all.
Appalachia has a rich history of some inimitable women leaders, spearheading campaigns from the civil rights movement to fighting for clean air and water. Our region owes so much to these inspirational women.
---
Judy Bonds
Julie "Judy" Bonds, featured in Our Roots Run Deep as Ironweed by Shannon Elizabeth Bell, was an activist born in Marfork, West Virginia, and led the fight in West Virginia to stop the mountaintop mining that was destroying her Appalachian homeland. A concerned grandmother inexperienced with environmental activism, she became an effective organizer who brought attention to mountaintop mining and sought to hold coal companies accountable for the damage they caused. Check out Our Roots Run Deep as Ironweed (listed above) but also read more about Bonds, here.
bell hooks
Gloria Jean Watkins born in Hopkinsville, Kentucky, was better known by her pen name bell hooks. Hooks was an American author, professor, feminist, and social activist. The focus of hooks's writing was to explore the intersectionality of race, capitalism, gender, and what she described as their ability to produce and perpetuate systems of oppression and class domination. She published around 40 books, including works that ranged from essays and poetry to children's books. She published numerous scholarly articles, appeared in documentary films, and participated in public lectures. Her work addressed love, race, class, gender, art, history, sexuality, mass media, and feminism. Read more about hook's phenomenal work, here.
Rachel Louise Carson
From her humble birthplace in Springdale PA on the bank of the Appalachia River, graced by two coal-fired power plants and a glue factory, Rachel Carson ascended to a shining beacon for preserving the living Earth. In her words: "I believe that whenever we destroy beauty, or whenever we substitute something man-made and artificial for a natural feature of the Earth, we have retarded some part of man's spiritual growth." … "Mankind has gone very far into an artificial world of his own creation. He has sought to insulate himself, with steel and concrete, from the realities of earth and water. Perhaps he is intoxicated with his own power, as he goes farther and farther into experiments for the destruction of himself and his world. For this unhappy trend there is no single remedy – no panacea. But I believe that the more clearly we can focus our attention on the wonders and realities of the universe about us, the less taste we shall have for its destruction."
She was a child of the Allegheny. Our voices raised to preserve this living earth, our only home, stand as her legacy. To live in harmony with nature as stewards rather than conquerors guides our path of transformation.
Ash-Lee Woodard Henderson
Ash-Lee was born and raised in Southeast Tennessee. Ash–Lee is the first black woman Executive Director of the Highlander Research & Education Center, a social justice leadership training school and cultural center founded in 1932. Through popular education, language justice, participatory research, cultural work, and intergenerational organizing, they help create spaces — at Highlander and in communities — where people gain knowledge, hope and courage, expanding their ideas of what is possible.
Ash–Lee is a long-time activist working against environmental racism in central and southern Appalachia, and has fought for workers rights, racial justice, women and LGBTQUIA+ rights, reproductive justice, international human rights, and led-intergenerational social movements across the South. She serves on the governance council of the Southern Movement Assembly and is a nationally recognized leader in the Movement for Black Lives.
Marie Cirillo
Marie Cirillo has dedicated her life to giving an active voice to the concerns of her neighbors in Appalachia in an effort to restore their land, livelihood, and economic self-sufficiency, which were devastated as a consequence of the extractive practices of absentee corporate owners. Learn more about her incredible advocacy by clicking here.
Hazel Dickens
Singer, songwriter, and social activist Hazel Dickens excelled in a bluegrass music career that spanned more than fifty years. She served as a role model for women performers in bluegrass, old-time, and country music. Although soft-spoken and reserved, she left a body of songs that spoke loudly for the condition of her fellow men and women. Her songs also painted wistful images of her native West Virginia and the mountain people she knew. Read more about her story here.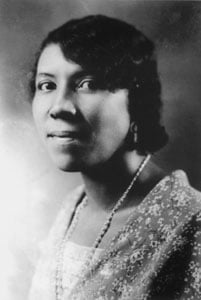 Memphis Tennessee Garrison
The daughter of former slaves, Memphis moved to McDowell County, West Virginia, at an early age and died at ninety-eight in Huntington. The coalfields of McDowell County were among the richest seams in the nation. As Garrison makes clear, the backbone of the early mining work force—those who laid the railroad tracks, manned the coke ovens, and dug the coal—were black miners. These miners and their families created communities that became the centers of the struggle for unions, better education, and expanded civil rights. Memphis Tennessee Garrison, an innovative teacher, administrative worker at U.S. Steel, and vice president of the National Board of the NAACP at the height of the civil rights struggle (1963-66), was involved with all of these struggles.
She portrays a courageous people who organize to improve their working conditions, send their children to school and then to college, own land, and support a wide range of cultural and political activities.
Anna Jarvis
Anna Jarvis was the founder of Mother's Day in the United States and was from Webster, West Virginia. Her mother had frequently expressed a desire for the establishment of such a holiday, and after her mother's death, Jarvis led the movement for the commemoration. Read more about Anna and the history of Mother's Day by clicking here.
Tilda Kemplen
Tilda Kemplen is from Campbell County, Tennessee, and is known as "the Mother Teresa of coal country". Kemplen was a teacher, activist, and founder and executive director of Mountain Communities Child Care and Development Centers (MCCCDC). Kemplen movingly describes her struggles to educate herself, her years as a teacher in rural schools and mining camps, and the establishment of MCCCDC in her book From Roots to Roses. Learn more by checking out the great read.
Marilou Awiakta
Marilou Awiakta is the seventh generation of her family to grow up in East Tennessee, Appalachia. Since 1730, her family has lived in the mountainous area of the state. She is informed by her Cherokee heritage in writing about growing up in Appalachia and describing Native American legends that point towards a nurturing relationship between people and Mother Earth.
Dolly Parton
Dolly Parton helped revolutionize the world of country music for women performers. Born in 1943 in the heart of Appalachia, Parton's childhood figured very strongly in her ambition to escape her circumstances, and in the many frank, unromantic songs she wrote about her experience and about life in Appalachia. Her Imagination Library, which gives one free book a month to children from birth to age five, has distributed more than 100 million books, and expanded from East Tennessee to towns across the United States and into England and Australia. She also supports the Dolly Parton Center for Women's Services in Sevierville. Continue reading, here.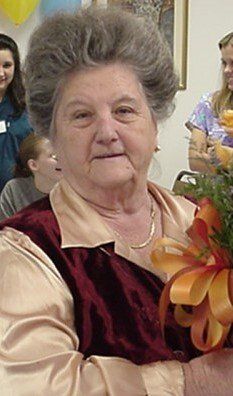 Eula Hall
The road to a healthy population is much like the actual roads in Appalachia – mountainous, curvy, narrow and difficult to navigate. Eula Hall was described as an angel, dynamite, a force to be reckoned with, and a living legend. More than 70 years ago, Hall saw a need for better health care in eastern Kentucky and devoted her life to that cause. Hall passed away on May 8th, 2021, at her residence in Craynor, Ky. She was 93. Read more about her incredible devotion, here.
Nikki Giovanni
Poet Nikki Giovanni was born in Knoxville, Tennessee, on June 7, 1943. Although she grew up in Cincinnati, Ohio, she and her sister returned to Knoxville each summer to visit their grandparents.
A poet and spoken word artist, Giovanni entered Fisk University in 1960, where she edited the school's literary magazine and became involved in both the Writer's Workshop and the Student Nonviolent Coordinating Committee; she received her B.A. degree in 1967. Giovanni became active in the Black Arts Movement; during this period of her life, she developed strong and enduring friendships with fellow writers James Baldwin and Sonia Sanchez. Radicalized by the assassination of Malcolm X and the rise of the Black Panthers, Giovanni's poetry in the 1960s and 1970s became the voice of many African Americans. Later, Giovanni applied for and was accepted into the graduate program of the University of Pennsylvania's School of Social Work; she also went on to study at Columbia University's School of Fine Arts.
Giovanni received many honors and awards for her work, including numerous honorary degrees; the NAACP Image Award for Literature in 1998 and 2000; and the Langston Hughes Award for Distinguished Contributions to Arts and Letters in 1996.
Did we miss one of your favorite Appalachian women? Let us know and we will add to the list!