RECLAIM TOWN HALL
Earlier this week, ReImagine Appalachia co-hosted RECLAIM Town Hall with over a dozen regional partners. We were honored to be joined by PA Congressman Matt Cartwright, who has been a long time champion on these issues. You can watch the townhall with Rep. Cartwright followed by presentations on inspiring local efforts to reclaim and rebuild on abandoned mine lands here.
---
ACTION OF THE WEEK:
Let Congress Know: It's Time To Repair the Damage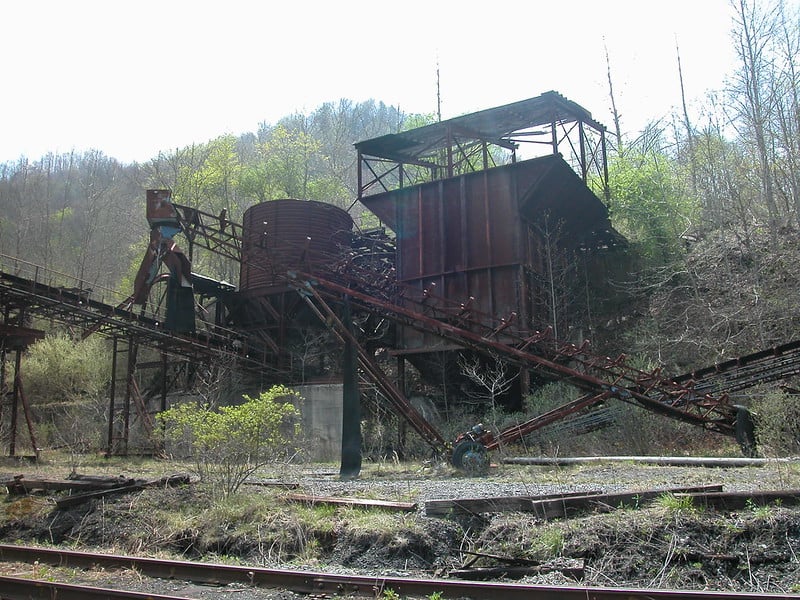 ReImagine Appalachia and ORVI's two most recent reports found that we have a lot of work to do to repair the damage from the last century of development in our region. But the research also shows tremendous potential to create good-paying jobs across Appalachia.
Appalachia fueled our nation for over a century, but that incredible contribution didn't come without sacrifice. The good news is: Plugging and remediating abandoned oil and gas wells in Kentucky, Ohio, Pennsylvania, and West Virginia will support over 15,000 jobs per year over 20 years; and reclaiming Abandoned Mine Lands will create over 17,000 direct & indirect jobs nationwide over the next decade.
We need Congress to ensure federal investment in reclamation and remediation is included in an upcoming federal infrastructure bill.
Send an email to your Representative in Congress asking them to ensure that an infrastructure bill includes $10 billion for Abandoned Mine Land reclamation and an initial investment of at least $6 billion toward plugging hazardous, orphan oil and gas wells.
---
UPCOMING EVENTS:
Please join us Monday, May 3rd at 11 a.m. for an input session on an upcoming ReImagine Appalachia paper. This paper will focus on the policies we want to see attached to federal infrastructure package to ensure that Black communities see real benefits from these policies.
A draft version of the paper will be available in advance of the meeting.
Register here to attend the meeting or receive a copy of the advance paper.
Example policies we are suggesting include a targeted hire program that outlines categories of workers to be prioritized in job creation through this legislation, including communities of color, communities with high rates of poverty or un/under employment, people with record of recent receipt of public assistance or homelessness, people coming out of the criminal justice system. Another example policy we would discuss in this paper would be the creation of community advisory boards to advice and report on the community benefits provisions of this legislation.
Right now, there are tremendous opportunities for federal funding on the table, as proposed by the Biden administration's American Jobs Plan and the proposals for an ambitious infrastructure bill in Congress. This is a once in a lifetime opportunity to bring transformational funding to this region. But we know the communities that will get the funding are the ones with the most capacity to ask for it. If Black Appalachians aren't given a seat at the table in making plans for a clean energy future, then larger institutions will force plans upon them that are unlikely to focus on what is best for our local communities.
Please join us to help us guide our priorities for this paper, that will in turn shape our campaign in the region.
We have a once in a lifetime opportunity to invest in our region through a major infrastructure package. Local governments are an essential voice for influencing our federal politicians; they know first hand how powerful these federal investments could be to grow our region's economy and build a brighter future from the ground up.
Next week's conversation will focus on faith outreach – we'll be joined by local faith leaders, including two pastors, who have worked with local governments as part of their ministry in the community. How can faith communities be at the lead of these conversations? What is their role, and what have faith groups learned through engagement in this process.
We'll also discuss our ongoing campaign to rally local governments in the region to support robust federal infrastructure investments in Appalachia.
To learn more, visit https://reimagineappalachia.org/local/ or fill out our form.
Our next meeting on this issue will be Wednesday, May 5th at noon.
Please sign up here to attend or receive a recording of this event, where we'll hear from more folks who are engaging in this work and share more details about how groups can engage with their local government to advocate for national investments in our region. 
---
MEDIA HITS
---
COALITION MEMBER OF THE WEEK:
MICHELE FETTING
Michele Fetting is the Program Director at the Breathe Project where she supports strategic campaigns to improve air and water quality and protect communities from gas and petrochemical development. She has more than 20 years of experience in the nonprofit sector, including work on campaigns and policies to protect U.S. farmland, the Florida Everglades, and the Appalachian region. Michele has a deep commitment to environmental justice and transitioning to a clean energy economy. Her work has been published in the Pittsburgh Post-Gazette, the Naples Daily News, the Philadelphia Inquirer, GoWorldTravel, American Birding and NEXTpittsburgh. Michele has a degree in Journalism from Ohio State University and a Master's in Public and International Affairs from the University of Pittsburgh. She serves on the Board of Directors of the Climate Institute, the Leukemia and Lymphoma Society, the Pittsburgh Marathon, Friends of the Riverfront and Fractracker Alliance. She can often be found running the trails or paddling the rivers around Pittsburgh.