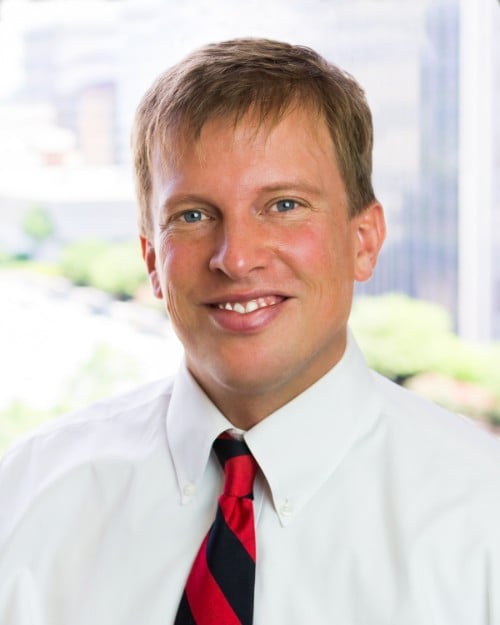 By Stephen Herzenberg and Ted Boettner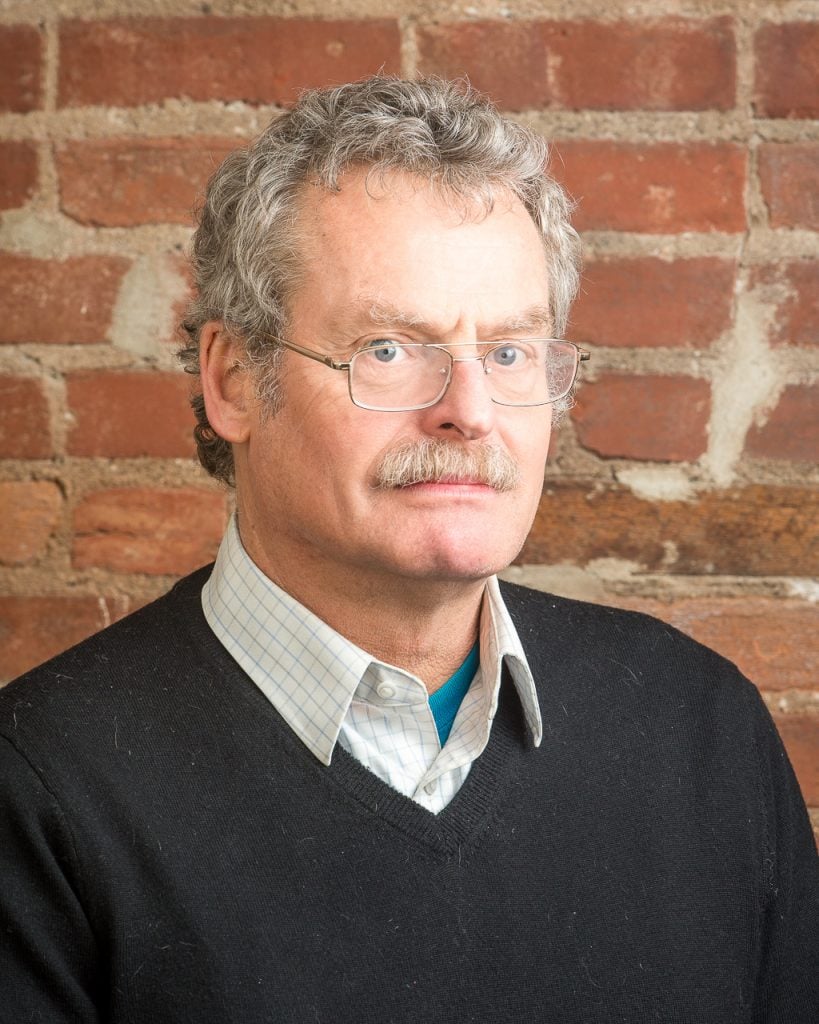 This memo–sent to West Virginia media– provides background on a $4 billion "pilot" version of the RECOMPETE Act which would provide more generous funding to West Virginia than to any other state. This Act is a "once-in-several-generations" opportunity to turnaround distressed West Virginia rural places. Senators Shelley Moore Capito (R-WV) and Joe Manchin (D-WV) are well positioned to ensure RECOMPETE is part of bipartisan innovation bill (reconciling the House America Competes Act and Senate U.S. Innovation and Competitiveness (USICA) Act) when it emerges from a conference committee for potential final passage in the next few weeks. For more detail on the innovation bill and the opportunities to get it enacted, see this ReImagine Appalachia blog.
Here is the story that WV editorial boards and other media have a chance to tell to ensure a positive outcome for the state through enactment of the RECOMPETE ACT.
The starting point: too many prime-age people aged 25-54 in West Virginia are not employed.
The scourge of prime-age joblessness partly reflects plunging male employment rates after well-paid manufacturing and extraction jobs left the state starting in the 1970s. With the West Virginia male employment rate now 80 percent, a stunning one out of every five prime age men have no job.
Many men without education beyond high school could not find new jobs paying anywhere near as much as their old ones. They ended up jobless for long periods or permanently.
Joblessness contributes to increased addiction rates, including for opioids, to "deaths of despair," and to the challenges WV employers have today finding workers.
Research also shows that employment rates are a key proxy for other measures of a place's economic health such as incomes and poverty rates. Turning around disconnected prime age workers' lives and turning around the places with large numbers of such workers are intertwined challenges.
Sustained, long-term investment in distressed communities can raise employment rates and trigger community revitalization. Such investments can pay for themselves long term by raising wages, incomes, and tax revenues, and lowering the costs of social programs.
The stand-alone RECOMPETE Act would provide formula funding for all places with employment rates significantly below the national average. The pilot version of the bill (contained in the America Competes Act, which passed the U.S. House on February 4, 2022) is a "proof-of-concept" that would provide competitive grants targeting communities and local labor markets with the lowest prime-age employment rates. As the table at the end of this memo shows, 13 of 27 places that include part of West Virginia (commuting zones, metro areas or micro areas) have an "employment rate gap" of 10 percentage points or more relative to the national employment rate. When places have an employment rate that high, the COMPETE Act would not require a local match for federal funds; the need for a local match is a common current obstacle to the most distressed West Virginia places accessing existing federal funds.
A couple of examples to illustrate how to read the table.
The Mount Gay-Shamrock, WV micropolitan statistical area—i.e., Logan County—has a five-year average prime-age employment rate of 52.5 percent, which is 25.4 percentage points (about a third) below the national rate. Logan County needs to create 9,755 jobs for local prime-age workers to close its prime-age employment gap. If selected to receive a RECOMPETE grant under this pilot program, Logan County could be eligible to receive up to $224.5 million over 10 years for eligible economic development activities.
The Elkins, WV micropolitan statistical area—Randolph County—has a five-year average prime-age employment rate of 64.7 percent, which is 13.2 percentage points below the national rate. If selected to receive a grant under this pilot, Randolph County could be eligible to receive up to $100 million over 10 years for eligible economic development activities.
The size and persistence of employment rate gaps in WV places show that existing resources, whether from the Appalachian Regional Commission (ARC) or from the Economic Development Administration (EDA) are insufficient. Annual funding for ARC is less than $200 million, about $8 per person for the 25.7 million people in the ARC region. EDA funding of less than half a billion dollars each year for the entire country amounts to about $1.50 per U.S. person.
One hesitation about RECOMPETE has been the view that existing EDA funding is generous to West Virginia, which leads to the suggestion that EDA should simply be given more money. The table below shows that EDA is indeed generous to West Virginia—delivering to it a share of EDA funding ranging between 1.7% of total EDA funding (in 2019) to 3.8% (in 2017). The fully and formula funded RECOMPETE bill would be roughly as generous—at 2.4% of federal funding. Considering only federal funding, RECOMPETE would provide West Virginia with nearly five times the national average per capita funding level. And here's the kicker, the level of funding would be much higher than existing EDA funding—30+ higher with the full bill and over twice as high as in typical pre-pandemic years even with the PILOT bill.
Other key points:
While another opportunity to increase funding to distressed WV communities could be reauthorization of EDA funding, that reauthorization may not happen. Moreover, since even the pilot RECOMPETE Act is eight times existing annual funding for EDA, it seems unlikely that the reauthorization of EDA would incorporate it.
The best opportunity to get this level of resources to some WV communities is in a larger, once-in-several-generations bill such as the bipartisan innovation bill—with a price tag of $250 million in the House version and $350 million in the Senate USICA version. Since the RECOMPETE Act was in the House version of this bill but not the Senate whether it is in the final bill depends on the outcome of the bipartisan conference committee process.
Both the House America Competes Act and Senate USICA bills consist primarily of funding for research and innovation which will go disproportionately to cities and big metro areas with high-powered research universities or industry tech centers (e.g., SEMATECH in Austin). Including RECOMPETE—at least at the $4 billion pilot level (likely only 1 to 2 percent of a bill that would come out of conference committee) is a matter of basic fairness and needed to ensure that the full bill does not reinforce depopulation and low growth rates of rural areas and West Virginia as a whole.
Success with the pilot could lay the groundwork for additional funding and a chance at realizing a reimagined future for more of West Virginia's low-employment-rate communities. 
Because RECOMPETE Act dollars would get spent over a 10-year period, with early implementation 18 months in the future (six months for launch and to select winners of planning grants then one-year planning grants), they would hit the ground after the Federal Reserve projects inflation will have moderated to around 2.5%. 
One key player who could advance the RECOMPETE is West Virginia's Senator Shelley Moore Capito (R-WV). As the ranking minority member of the Environment and Public Works Committee, she co-manages the economic development portions of the innovation bill conference process  Senator Manchin is also a key player for two reasons. His across-the-aisle record of collaboration and strong working relationship with Senator Capito suggests he could influence her to support including the RECOMPETE pilot in the innovation bill that comes out of conference committee.
If West Virginia Senator Capito and Senator Manchin decided to enact the pilot version of the RECOMPETE Act, it can happen. The future of rural West Virginia hinges on their leadership. 
Virginia: Grant Eligible Places Under RECOMPETE ACT 
Local Labor Markets (LLM Grants)
County(s)
Prime-Age Employment Gap
Prime-Age Employment Rate (US = 77.9%) 
Federal Cost-Share
1 Mount Gay-Shamrock, WV Micro Area 
Logan
25.4%
52.5%
100.0%
2 Commuting Zone 302 (KY; WV) 
Mingo  
23.8% 
54.2% 
100.0% 
3 Commuting Zone 59 (WV) 
Calhoun and Roane 
20.1% 
57.8% 
100.0% 
4 Commuting Zone 342 (VA; WV) 
McDowell  
19.8% 
58.2% 
100.0% 
5 Commuting Zone 359 (WV) 
Greenbrier, Monroe, Summers, and Wyoming 
16.3% 
61.6% 
100.0% 
6 Commuting Zone 81 (WV) 
Pleasants and Ritchie  
16.0% 
61.9% 
100.0% 
7 Beckley, WV Metro Area 
Fayette and Raleigh 
14.1% 
63.8% 
100.0% 
8 Elkins, WV Micro Area 
Randolph County, WV 
13.2% 
64.7% 
100.0% 
9 Commuting Zone 222 (OH; WV) 
Tyler and Wetzel  
13.1% 
64.9% 
100.0% 
10 Bluefield, WV-VA Micro Area 
Mercer
12.1% 
65.8% 
100.0% 
11 Commuting Zone 367 (WV) 
Braxton, Gilmer, Lewis, Nicholas, Upshur, and Webster 
11.6% 
66.3% 
100.0% 
12 Cumberland, MD-WV Metro Area 
Mineral 
11.0% 
66.9% 
100.0% 
13 Huntington-Ashland, WV-KY-OH Metro Area 
Cabell, Putnam, and Wayne  
10.0% 
68.0% 
100.0% 
14 Charleston, WV Metro Area 
Boone, Clay, Jackson County, Kanawha, and Lincoln  
9.2% 
68.7% 
93.8% 
15 Point Pleasant, WV-OH Micro Area 
Mason  
9.0% 
69.0% 
87.5% 
16 Commuting Zone 436 (WV) 
Barbour, Pocahontas, and Tucker  
8.1% 
69.8% 
87.5% 
17 Wheeling, WV-OH Metro Area 
Marshall and Ohio 
6.2% 
71.7% 
75.0% 
18 Clarksburg, WV Micro Area 
Doddridge, Harrison, and Taylor  
5.7% 
72.3% 
68.8% 
19 Morgantown, WV Metro Area 
Monongalia and Preston  
4.8% 
73.2% 
62.5% 
20 Parkersburg-Vienna, WV Metro Area 
Wirt and Wood 
4.4% 
73.6% 
62.5% 
21 Weirton-Steubenville, WV-OH Metro Area 
Brooke and Hancock  
4.3% 
73.7% 
62.5% 
22 Fairmont, WV Micro Area 
Marion  
3.3% 
74.7% 
56.3% 
23 Hampshire County, WV 
Hampshire
9.5% 
68.5% 
93.8% 
24 Martinsburg city 
Berkeley  
7.4% 
70.6% 
81.3% 
25 Petersburg city 
Grant
8.7% 
69.2% 
87.5% 
26 Romney city 
Hampshire  
5.6% 
72.3% 
68.8% 
27 Wardensville town 
Hardy  
5.3% 
72.7% 
68.8% 
=
You can contact your Senator to tell them that you support the RECOMPETE Act!