By Natalia Rudiak and Sophie Muller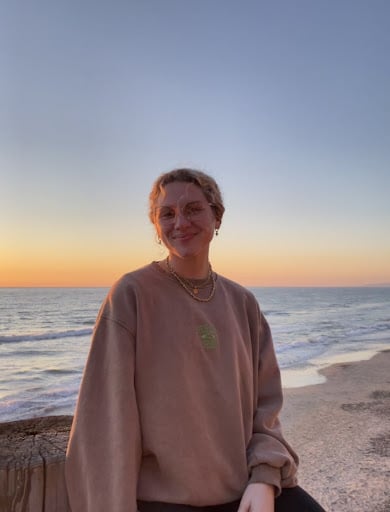 There are many opportunities for grants and other funding to underserved places, but oftentimes, low-resourced and rural communities in Appalachia are left behind. In light of the funds in the Bipartisan Infrastructure Law and Inflation Reduction Act, there have been various capacity building efforts for coal-country Appalachia communities to leverage federal climate infrastructure funds. We've compiled a list of some of the opportunities available to Appalachia below, including those programs with open applications for assistance, ongoing federal assistance, and programs whose guidelines have yet to be determined. Many of these programs for individuals and communities open applications have deadlines so please take note of those dates that we highlighted in orange.
---
Open Applications For Communities and Individuals (in alphabetical order – please check closely for dates):
---
U.S. Interagency Working Group on Coal and Power Plant Communities and Economic Revitalization  [aka the Energy Communities IWG]
Many energy communities need help identifying, applying, and managing financial assistance that could diversify and revitalize their economies. These communities often also struggle to coordinate with other organizations in their region to pursue larger opportunities that typically involve collaborative applications. In these instances, technical assistance can begin to fill the gaps.
Technical Assistance is the process of providing targeted support usually in the form of consulting and advice rather than direct financial awards to a community or organization with a development need. When done well, Technical Assistance delivers no-cost, targeted support to address unique challenges. It can support capacity-building, strategic community planning, economic development efforts, and so much more.
---
THE BRECC NATIONAL NETWORK
The BRECC National Network is an open forum and peer network connecting coal community leaders representing local governments, regional organizations, community nonprofits, education and workforce providers, utilities, private business and other local stakeholders. The BRECC National Network will convene bi-monthly for virtual learning sessions featuring issue-specific presentations, peer breakout discussions, community case examples, and critical funding and resources available to coal communities.
You can sign up for the BRECC national network here! It is open to all. 
---
READY Appalachia is the Appalachian Regional Commission's new community capacity-building initiative offering flexible funding to organizations in four key economic development pillars: nonprofits, community foundations, local governments, and Local Development Districts, and free training to the Appalachians that work for them.
Participants in each READY Appalachia learning track access 10 weeks of cohort-based learning, skill development, and grant opportunities to increase their capacity to solve pressing issues and create positive economic change. There are various learning tracks for different types of leaders, so please click on this link to see what programs may apply to you, and when the deadlines are.
READY Nonprofits helps nonprofit executives and board members increase their capacity in fundraising, financial management, board development, staff and volunteer recruitment and retention, marketing, and more. The 2022-2023 class has already been selected and underway, but you can read more about the program for future reference here.
READY LDDs is offering up to $100,000 for Appalachia's Local Development Districts to hire staff and more effectively help clients, including local governments and nonprofits, access and manage unprecedented amounts of federal funding. You can find a list of all LDDs in Appalachia here.  The Development District Association of Appalachia (DDAA) is the entity that provides ongoing technical assistance, peer learning, and other support to the Region's LDDs. The annual DDAA conference is on March 12-15 Arlington, VA. 
---
The United States Conference of Mayors and the Local Infrastructure Hub are hosting boot camps to help small and mid-sized local governments take advantage of the grant opportunities available through the Bipartisan Infrastructure Investment and Jobs Act. To assist underserved local governments with populations of approximately 150,000 or less, the first session of boot camps will begin in the fall of 2022.
Boot Camp Offerings
Over the next two years, there will be at least 30 boot camps, each tied to a specific category of funding available as part of the Bipartisan Infrastructure Law. There is no cost for cities selected to participate in the bootcamps. 
The next four boot camp offerings will commence in January 2023, and will focus on the following grant categories:
1. Energy Efficiency and Conservation Block Grant Program ($550 million): 
Helps communities implement strategies to reduce fossil fuel emissions; implement renewable energy projects; and improve energy efficiency in the transportation, building, and other appropriate sectors. 
2. Charging and Fueling Infrastructure Grants ($2.5 billion): 
Helps communities address electric vehicle (EV) charging needs for a growing market of passenger vehicles and light duty trucks. Under the community charging program, $1.25 billion will be available for installing EV charging and alternative fuel in locations like public roads, schools, parks, and in publicly accessible parking facilities. These grants will prioritize rural areas, low- and moderate-income neighborhoods, and communities with low ratios of private parking or high ratios of multi unit dwellings.
3. Safe Streets and Roads for All ($5 billion): 
–Action Planning: Hundreds of action planning grants ranging from $200,000 to $5 million will be available for developing or updating a comprehensive safety action plan to prevent roadway deaths and serious injuries. This grant is appropriate for communities of all sizes who can apply independently or with other local governments or their Metropolitan Planning Organization.
–Implementation: Up to 100 implementation grants ranging from $3 million to $30 million will be available for carrying out projects and strategies identified in an "action plan" to prevent roadway deaths and serious injuries.
4. Brownfields ($1.5 billion): 
Brownfields grant bootcamp will focus on communities seeking site assessment, cleanup, or multipurpose grants for brownfield sites – sites with known or possible contamination from prior use. Multipurpose grants provide funding for communities to carry out a range of eligible assessment and cleanup activities and allow recipients significant flexibility.
What to Expect?
Towns and cities participating in these programs will receive support from the National League of Cities to develop a robust federal grant application, including access to templates, example submissions, and other resources that make for a well-composed application. The program provides a range of support, including access to subject matter experts, individualized coaching sessions, office hours, and peer-to-peer learning where they can engage with a community of like-minded applicants aiming for infrastructure progress. 
The bootcamps, which require between 2-10 hours of active participation each month, will last approximately 3-4 months. 
Participants will include mayors and municipal staff with job functions focused on finance, community engagement, and other relevant disciplines such as administrative and advisory affairs. A major emphasis will also be placed on helping communities understand federal priorities, such as equity and sustainability, and then incorporate these and other desired outcomes into submissions.
By the conclusion of the bootcamp, cities will be prepared to submit robust applications for federal funding opportunities in these programs.
Future boot camps will be held for grants such as broadband, clean water, roads/bridges/major projects, passenger and freight rails, resilience, safety, electric vehicles, environmental mediation, public transportation, clean energy and power, and more. 
Learn more and sign up here: https://localinfrastructure.org/application-bootcamp/.
---
Ongoing:
Fair Shake's Community Democracy Program supports environmental justice communities in the Ohio River Valley to harness their strengths and resources to drive what they want for their air, water, and places in ways that support their health, happiness, and wellbeing. At the same time, we are here for local decision-makers, municipalities, and county governments to reimagine how they engage with their constituents in decision-making processes, and to provide tools and support to help reach the community's vision. Please contact Meagan Niebler at mniebler@fairshake-els.org for more information.
---
Just Transition Fund (JTF), the only national philanthropic initiative focused solely on coal community economic transition, is launching its new Federal Access Center ("The Center"), a one-stop resource hub that will build on JTF's track record of helping coal communities secure public funding for local economic solutions. The Center will support community organizations seeking federal grants to advance projects related to economic and workforce development, economic diversification, and broadband access and affordability. 
The Federal Access Center expands JTF's existing grantmaking and technical assistance programs that help coal communities access federal funds by assisting them with competitive, complex funding applications. The Center offers direct grants to support a range of costs associated with developing applications, including subcontracting grant writers and other expert capacity, organizing community partnerships, and meeting matching funds requirements. The Center also provides technical assistance from the JTF's team of experts to help organizations identify funding programs, understand application requirements, build relationships with agency contacts, and see proposals through the final submission stage. They also share lessons learned back with agencies about barriers for communities applying to federal funds.
In addition, the Center offers a limited number of grants and technical assistance for early-stage planning projects that have a long-term goal of leveraging federal funding. Here are the specifics for technical assistance JTF offers:
Application-Ready Support
Grants up to $25,000 to support a range of costs associated with developing federal applications, including grant writers and matching funds; support will include technical assistance from experts who can review proposals before submission, provide guidance on program requirements, and more. The grants are provided on a rolling basis. Interested in help from the Just Transition Fund's Federal Access Center? Please fill out this form so that we can understand your needs and how JTF's services might support them. Our team will follow up with you as soon as possible
Early-Stage Broadband Capacity Building Support
Limited amounts of grants and technical assistance for early-stage planning projects with the long-term goal of accessing federal funds. Grants of up to $150,000 and technical assistance to help organizations access public funds to expand broadband access.
For more information, please visit the JTF Federal Access Center here.
---
In early November 2022, the U.S. Environmental Protection Agency (EPA) announced the selection of 29 Environmental Finance Centers (EFCs) that will help communities across the country access federal funding for infrastructure and greenhouse gas reduction projects that improve public health and environmental protection. The EFCs will deliver targeted technical assistance to local governments, states, Tribes, and non-governmental organizations to protect public health, safeguard the environment, and advance environmental justice. Thanks to President Biden's Bipartisan Infrastructure Law, the selected EFCs will help underserved communities that have historically struggled to access federal funding receive the support they need to access resources for water infrastructure improvements.
EPA will award up to $150 million in grants to EFCs over the next five years, once all legal and administrative requirements are satisfied. The Bipartisan Infrastructure Law provides $98 million of the total investment through EPA's Clean Water State Revolving Fund (CWSRF) and the Drinking Water State Revolving Fund (DWSRF), with the remainder of funds coming from EPA appropriations.
The newly selected EFCs will work to strengthen communities through projects focused on drinking water, wastewater, stormwater, solid waste, clean air, greenhouse gas reduction, and toxic substances—and a focus of their work will be supporting overburdened and underserved communities. EPA will be engaging with the selected grantees to ensure communities in need receive this critical technical assistance
More information is to be released but you can see the list of the Environmental Finance Centers here.
---
Still to be Determined:
The Environmental Justice Thriving Communities Technical Assistance Centers (EJ TCTAC) Program provides grant funding to eligible applicants to establish technical assistance centers across the nation providing technical assistance, training, and related support to communities with environmental justice concerns and their partners. The new technical assistance centers will provide training, assistance, and capacity building on writing grant proposals, navigating federal systems such as Grants.gov and SAM.gov, and effectively managing grant funding. These centers will also provide guidance on community engagement, meeting facilitation, and translation and interpretation services for limited English-speaking participants. The 2022 EJ Thriving Communities Technical Assistance Centers RFA has been amended with total funding now up to $100 million, and up to $10 million per award for a 5-year period.  Applications have already been submitted, we are waiting on announcements of where these centers will be based.