By Skyler Goody
Black History Month is a time to celebrate and uplift the stories and accomplishments of Black people throughout the country.
This February, we here at ReImagine Appalachia would like to recognize the hard work and impact of Black Appalachians that have made the region what it is today. We acknowledge that this will always be incomplete and ever-growing due to the history of whitewashing in Appalachia, which is why we are so grateful for groups like the Black Appalachian Coalition (BLAC).
BLAC is an organization that is harnessing the power of storytelling to rewrite the narrative of Black people in the region and bring Black Appalachians to places where decisions are being made. We encourage you all to follow their newsletter, donate to their organization, and spread the word about the great work they do, supporting them now and beyond Black History Month.
---
Some ways to help support the efforts of BLAC:
---
BLAC Annual Policy Summit
BLAC is excited to host their 2nd annual BLAC Policy Summit April 18th and 19th from 10 a.m. -12:30 p.m. each day. The virtual summit will seek to amplify Black voices and influence effective, community-centered policies. If you would like to present at the summit, please email Bishop Marcia.
---
Wanting to get more involved in this movement? Do you have a passion for making a difference and making our voices heard?
BLAC has launched a Fellows Program and this might be a great fit for you or someone you know! The fellowship is a 9-month opportunity to get involved and help with the podcast, meet with local groups, gather stories and more. Fellows play a key role in BLAC to help have a deeper involvement in each of the regions.
If you are interested or know someone who might be, please email Bishop Marcia.
---
---
---
Recognizing Black Appalachians
---
Carter G. Woodson was a Black historian born in New Canton, Virginia. Before Woodson started his education, he worked in the coal mines to help support his family. He attended Berea College in Kentucky and the University of Chicago, and he was the second Black man to attend Harvard University. Frustrated with the lack of recognition of Black contributions to American history in academia, he started Negro History Week, a precursor to Black History Month as we know it today.
Woodson is also credited with the creation of what is now the Association for the Study of African American Life and History and the Journal of African American History. Read more about Carter G. Woodson and his legacy here.
---
Memphis Tennessee Garrison was the daughter of former slaves and moved to McDowell County, West Virginia, at an early age and died at ninety-eight in Huntington. The coalfields of McDowell County were among the richest seams in the nation. As Garrison makes clear, the backbone of the early mining workforce—those who laid the railroad tracks, manned the coke ovens, and dug the coal—were black miners. These miners and their families created communities that became the centers of the struggle for unions, better education, and expanded civil rights. Memphis Tennessee Garrison, an innovative teacher, administrative worker at U.S. Steel, and vice president of the National Board of the NAACP at the height of the civil rights struggle (1963-66), was involved with all of these struggles.
She portrays a courageous people who organize to improve their working conditions, send their children to school and then to college, own land, and support a wide range of cultural and political activities.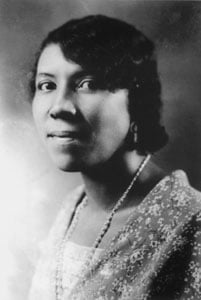 ---
Gloria Jean Watkins born in Hopkinsville, Kentucky, was better known by her pen name bell hooks. hooks was an American author, professor, feminist, and social activist. The focus of hooks' writing was to explore the intersectionality of race, capitalism, gender, and what she described as their ability to produce and perpetuate systems of oppression and class domination. She published around 40 books, including works that ranged from essays and poetry to children's books. She published numerous scholarly articles, appeared in documentary films, and participated in public lectures. Her work addressed love, race, class, gender, art, history, sexuality, mass media, and feminism. Read more about hook's phenomenal work, here.
---
Katherine Johnson was born in White Sulphur Springs, West Virginia in 1918. A lifelong trailblazer, Katherine's intelligence led to her being one of three Black students to integrate into West Virginia University's graduate program and her most notable work on space exploration. Her greatest contributions are said to be her calculations on Project Apollo's Lunar Module and Earth Resources Technology Satellite. At the age of 97, President Obama awarded her with the Presidential Medal of Freedom. Read more about her phenomenal life here.
---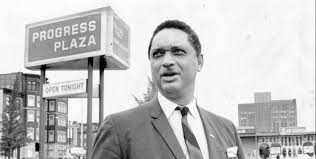 Leon Sullivan was born in Charleston, West Virginia in 1922. Sullivan is most notable for his successful selective patronage boycotts, where he encouraged Black residents of a community to not buy anything from any business that would not employ Black people. He also started Opportunities Industrialization Centers to train people who did not have a job to learn new skills to give them a pathway to employment. Sullivan was a recipient of four Freedoms Awards from the Roosevelt Institution, the Eleanor Roosevelt Award, and the Presidential Medal of Freedom from George H. W. Bush. Learn more about Sullivan's life of serving his community here.
---
John Gee moved to Gallipolis, Ohio as a young adult and put his skills to work. He is credited with being a principal organizer of the African Methodist Episcopal Church, where services were held for 180 years. John Gee also donated four acres of land to act as a burial ground for Black citizens as they could not be buried in the public cemeteries. In 1997, the chapel was converted into the John Gee Black Historical Center, a place to preserve and educate others on the history and culture of Black people in Southeastern Ohio. Gallia County is also proud to host the oldest continuously celebrated Emancipation Day celebrations in the nation. Read more about the John Gee Black Historical Center here.
---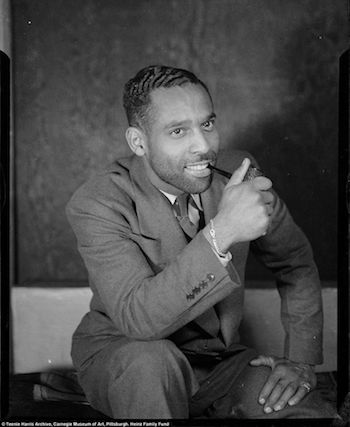 Charles "Teenie" Harris was born in Pittsburgh, Pennsylvania in 1908. Harris is known for his work as a photographer for the Pittsburgh Courier, a prominent Black newspaper,where he documented the lives of the Black community for 40 years. He is credited with producing one of the largest collections of photos chronicling Black life in the 20th century. View some of his work at the Carnegie Museum of Art here.
---
John Robert (J.R.) Clifford was born in 1848 in Hardy County, Virginia (now Grant County, West Virginia). J.R. is best known for his career as West Virginia's first Black attorney. Most prominently, being the first to challenge segregated schools in the case Carrie Williams vs. The Board of Education Fairfax District. Clifford also was active in the Niagara Movement, a predecessor of the NAACP and the Civil Rights Movement. Read more about his life here.