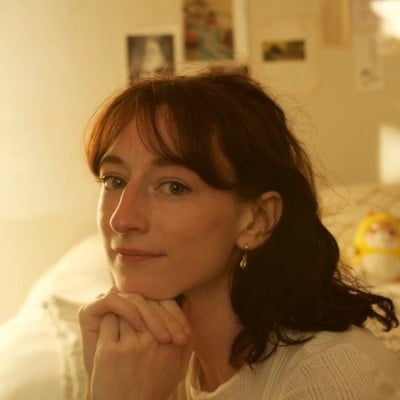 ReImagine Appalachia's 2021 Accomplishments
By Annie Regan
Nelson Mandela once said, "Remember to celebrate milestones as you prepare for the road ahead." As we prepare for what 2022 brings us–two years into a global pandemic, one year into a new presidential administration, and (hopefully) on the precipice of passing once-in-a-lifetime federal legislation that can transform our climate infrastructure and labor market–let's take a minute to reflect on how we got to where we are and the partners, organizations, and movements that helped us progress towards a more just and equitable Appalachia for all.
One big win to start us off: we were able to encourage Congress to pass the Infrastructure Investment Jobs Act (IIJA), which will rebuild our roads, bridges and rails, expand access to clean drinking water, ensure every American has access to high-speed internet, begin to tackle the climate crisis, advance environmental justice, and invest in communities that have been left behind, all while creating good-paying union jobs to grow our economy. While certainly a win, we consider this our down payment for our Appalachian Climate Infrastructure Plan that will ensure we are taking the right steps to truly reimagine Appalachia.
It took an amalgam of "small milestones" to achieve our policy win and this is how we did it:
-Released job impact studies for Ohio, Pennsylvania and West Virginia, which show that the RA program would create more than a half a million jobs in these three states alone.
-Connected to tens of thousands through our campaign video, and our website.
-Secured participation of four coal country state AFL-CIO presidents (WV, PA, OH, KY) in the digital release of our community and labor standards paper (see this full-length video and this two-minute excerpt); as well as participation of labor leaders in releases of PA and WV reports on the jobs impact of the ReImagine Appalachia framework.
-Our 4-state AFL-CIO Presidents Opinion Editorial ran in multiple Gannett papers.
-Helped launch a "Black Appalachian Coalition" (BLAC) led by the chair of our racial justice committee to grow and lift up Black advocates for climate justice in our region.
-Held Sustainable Justice Forums, a Civilian Conservation Corps Townhall with Senator Casey, roundtable on the intersection of climate and manufacturing with Senator Brown
-Helped move Senator Manchin to publicly endorse positions on broadband and repairing the damage like ReImagine Appalachia's and provided extensive input on Sen. Casey's draft Civilian Climate Corps bill.
-Organized a digital panel of Ohio River Valley mayors on how local elected officials can work together with ReImagine Appalachia to secure a New Deal that Works for us (or, as the mayors refer to it, the Marshall Plan for Middle America).
-Organized a digital panel requested and hosted by the influential Atlantic Council and testified before Congress (on repairing the damage and on innovative approaches to helping coal workers transition from one good union job to another).
-Organized a local government outreach campaign to secure local resolutions and Mayoral endorsements supporting the ReImagine Appalachia framework.
-Placed our "Dear Manchin" letter in the Sunday Charleston Gazette-Mail, garnering over 12,000 views when boosted on Facebook.
-Released major issue papers that flesh out our blueprint related to broadband expansion, growing clean and efficient manufacturing, reviving the Civilian Conservation Corps, repairing the damage from extraction, and the labor and community standards that should accompany federal investment.
-Received extensive national earned media coverage, including from The New York Times, Forbes, the Washington Post, The New Yorker, the Atlantic and regional media, totaling 237 press hits.
-Created a video archive where we have compiled our powerful videos created using the voices of Appalachians across the region.
-Launched a blog where our regional experts have shared important insights into issues such as the Appalachian Regional Commission and the need to revitalize the CCC.
-Held 45 events with more than 15,000 views, working with over 50 organizational partners!
That's a lot of stuff! And all the campaign update meetings you attended, action alerts you took, social media posts you shared, and events that you co-sponsored helped get us here.
But we're not done yet. As Congress continues to negotiate the Build Back Better Act, we will continue fighting to make sure the rest of our Appalachian Climate Infrastructure Plan is funded that will result in good-paying union jobs that do not harm our health and environment and prioritize those who have been historically left behind. Once the funds are secured, we will also make sure the money goes towards the communities that need it most with inclusive programs that work for all Appalachians.
Check out our 2021 Media Report here: